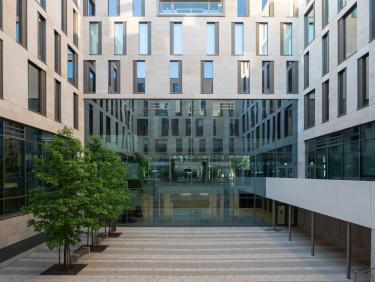 Faculty of Mathematics and Computer Science

About Us
Our Faculty is the academic home of researchers, teachers, and students of Mathematics and Computer Science. Its institutes and facilities are housed in the Mathematikon, pleasantly located on the Campus Neuenheimer Feld of Heidelberg University. Welcome!

Doctorate
The Doctorate signifies a proven ability to conduct independent scientific research. Under the auspices of the Combined Faculty of Mathematics, Engineering and Natural Sciences, we confer the academic degree Dr. rer. nat. in the subjects of mathematics and computer science.

Studies
Students interested in Mathematics, Computer Science, or an interdisciplinary field, pursuing a B.Sc., M.Sc., or M.Ed., and aiming for a career in research, teaching, or the private sector will find here in Heidelberg a full range of first-class courses for a challenging and enriching educational experience in an intellectually stimulating environment with historical cachet.

Outreach
We seek to promote the interest in mathematics and computer science by organizing events for schools and for the broader public. Alumns and newcomers join in and contribute to shared knowledge and contacts.